What does EBRA do? 
Focus on

 

existing or newly created

 

research 

clusters

*

;

 
*a cluster is understood as a research community that can be directed towards basic research, clinical research and/or methodological approaches under a common topic and disease area within brain research; 
consolidate or expand further the 

research community

 

engage with policy makers and other relevant stakeholders

 
build consensus on various issues (research priorities, 

research 

roadmap

, 

data sharing, 

etc.)

 

promote links with existing research infrastructures

 

 

develop the agenda for events

 

increase

 the

 

visibility 

of the research community in a given field

 
Provide 

guidance

 

for the 

following

 activities:

 
Workshop

s

/

Rou

ndtables

/

Conferences

/ 

Symposia 

Agenda 

 

Consultation

 

 

Communication and dissemination

 
Coordinate the development of 

the expected deliverables

 which may include: 

 
Position

/

Consensus

 papers

 

White papers 

 

Guidelines 

 

Meetings proceedings

 

 
In-kind contribution

: time of 

an officer

 

Financial: part of the costs for 

venue hire, catering, travel expenses and communication materials. 

 
What is expected from the cluster? 
Commit time to o

rganise

 and performed

 the 

activities planned and agreed with EBRA

 

Take responsibility for

 the preparation of the 

deliverables planned and agreed with EBRA

 

Bear

 the costs exceeding EBRA contribution

 
What does EBRA not do? 
S

upport

 single individual

 researchers

;

 

Support Training programmes

 

Provide events/conferences/workshops secretariat

 (e.g. booking travel and 

hotel rooms

, etc)

 

P

rovide

 funding 

for 

research grant

, 

personnel, consumables and equipment;

 

S

upport

 activities aiming to 

develop

 a new or improve

 a 

technology

, 

infrastructure

 (e.g. databases)

, product, process, service or solution;

 

S

upport

 activities aimed to prototyping, testing, demonstrating, piloting, large-scale product validation and market replication

,

 

Reward

 

researchers 

for 

their

 outstanding work

.

 
The EBRA call for cluster is an open call until 1 January 2021. There will be four submission deadlines (details below), but proposals can be uploaded at any time in between.  There will be a one-stage evaluation process for the submitted proposals shortly after the given submission deadline. Applications must be submitted in electronic format (in English) and must be submitted online via the electronic submission system.
| | |
| --- | --- |
| Deadline (17:00 CET) | Call results |
| 1 June 2019 | Mid-September 2019 |
| 1 January 2020 | Mid-April 2020 |
| 1 September 2020 | Mid-December 2020 |
| | |
ALL DETAILS CAN BE FOUND BELOW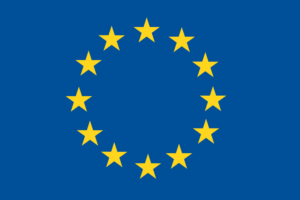 The EBRA project has received funding from the European Union's Horizon 2020 research and innovation programme under grant agreement No 825348. The information provided on this website reflects only the author's view and that the Commission is not responsible for any use that may be made of the information it contains.