The EBRA consortium aims to promote coordination and collaboration among research networks and projects that share the common goal of understanding the brain and its disorders by:
synergising brain related networks and projects at both European and global level,
accelerating the information flow and exchange of experience of the ongoing and future projects.
supporting data sharing and data access,
enabling the translation of research breakthroughs into innovations and health interventions,
The aim of EBRA is to foster new, and also extend existing transnational research cooperation of European countries, and to support coordination of research efforts. Therefore, the EBRA consortium is launching a Call for Clusters to promote co-operation and exchange between brain research projects and networks, and thus enable or enhance international collaboration and the emergence of development of clusters in all areas of brain research.
A cluster is understood as an association of research projects that can be directed towards basic research, clinical research and/or methodological approaches under a common topic, and disease and/or thematic area.
The individual members of a cluster application should be complementary. The cluster formation should lead to a step-wise change in the landscape of that research area and should demonstrate a clear added-value in the collaboration/cooperation over individual projects including, but not limited to, sharing of resources (models, databases, diagnostics etc.), harmonisation of data, sharing of specific know-how and/or innovative technologies, etc.
The cluster proposal should aim for effective collaboration between the different research participants/groups and should represent the critical mass necessary to enable the cluster to achieve ambitious scientific goals.
The EBRA call for cluster is an open call until 1 January 2021. There will be four submission deadlines (details below), but proposals can be uploaded at any time in between.  There will be a one-stage evaluation process for the submitted proposals shortly after the given submission deadline. Applications must be submitted in electronic format (in English) and must be submitted online via the electronic submission system.
| | |
| --- | --- |
| Deadline (17:00 CET) | Call results |
| 1 June 2019 | Mid-September 2019 |
| 1 January 2020 | Mid-April 2020 |
| 1 June 2020 | Mid-September 2020 |
| 1 January 2021 | Mid-April 2021 |
ALL DETAILS CAN BE FOUND BELOW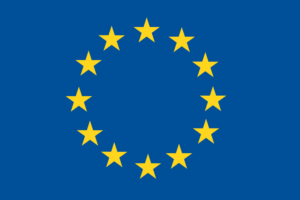 The EBRA project has received funding from the European Union's Horizon 2020 research and innovation programme under grant agreement No 825348. The information provided on this website reflects only the author's view and that the Commission is not responsible for any use that may be made of the information it contains.