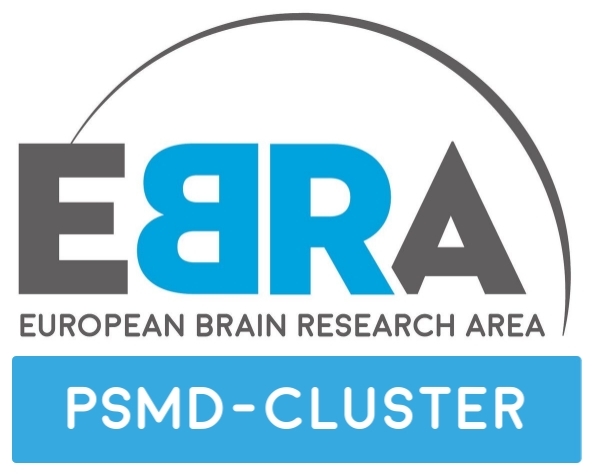 Coordinator
Prof. Ole A. Andreassen
University of Oslo, Norway
PREVENTION OF SEVERE MENTAL DISORDERS CLUSTER
Overarching aims of the PSMD cluster include fostering collaboration and gathering of experts on a determinate topic, organising and promoting several Network meetings, providing administrative support, facilitating dialogue with the stakeholders, supporting grant applications and dissemination of the results of funded projects. The PSMD cluster will promptly respond to the European funding initiatives in the field of severe mental disorders. For example, it aligns with the European Commission's ROAMER (A Roadmap for Mental Health Research in Europe). The PSMD cluster is highly multidisciplinary and includes basic researchers, psychiatrists, psychologists and neuroscientists. Further multidisciplinary collaborations have been established with industrial agencies and charities.
The PSMD cluster will be articulated in two main sections: the area of prevention of severe mental disorders in general (with a specific focus on psychosis and depression), and the specific field of BD. Each section is composed of core institutions with an outstanding track record in the field of prevention of severe mental disorders, mental health promotion and research on BD in Europe. The members of the PSMD cluster are prominent researchers with specialists in genetics, neuroimaging, pharmacogenomics, neuropsychopharmacology, longitudinal clinical research, clinical prediction modelling, multisite and international research , experimental therapeutics, whose collaborative efforts have already provided the scientific community with advancements in the development of prevention models in severe mental disorders as well as in knowledge of the neurobiological underpinnings of psychosis, depression and BD. These experts are part of the ECNP funded Thematic Working Group on the Prevention of Mental Disorders and Mental Health Promotion (ECNP-PMD-MHP) as well as of the ECNP Bipolar Disorders Network (ECNP-BDN).
The European sites included in the PSMD are centres of excellence in the prevention of severe mental disorders, promotion of good mental health, with specific expertise in psychosis, depression and bipolar disorders research, and are part of this network with the following shared goals:
Facilitate multidisciplinary collaboration, knowledge and data sharing, building on existing ECNP Networks and Thematic Working Groups to support innovative translational research, from basic to clinical and public health research, for the benefit of patients, focusing on the transdiagnostic disease-modifying prevention of severe mental disorders and improved care for established bipolar disorders.

Standardise core assessment, outcome measures and interventional research strategies for the promotion of good mental health in Europe.

Create a common computerized research database enabling multinational data management on severe mental disorders.

Use the available expertise to design and conduct research protocols on severe mental disorders.

Promote clinical research partnerships across disciplines and sectors, including public-private partnerships, in particular with pharmaceutical industries, charities and the public on severe mental disorders.

Produce consensus papers and dissemination of clinical and basic research on severe mental disorders.

Apply for European grant funding and produce research reports to disseminate the findings of the PSMD cluster in international journals.

Disseminate a preventive culture in clinical psychiatry.

Translate research into improved healthcare for severe mental disorders.